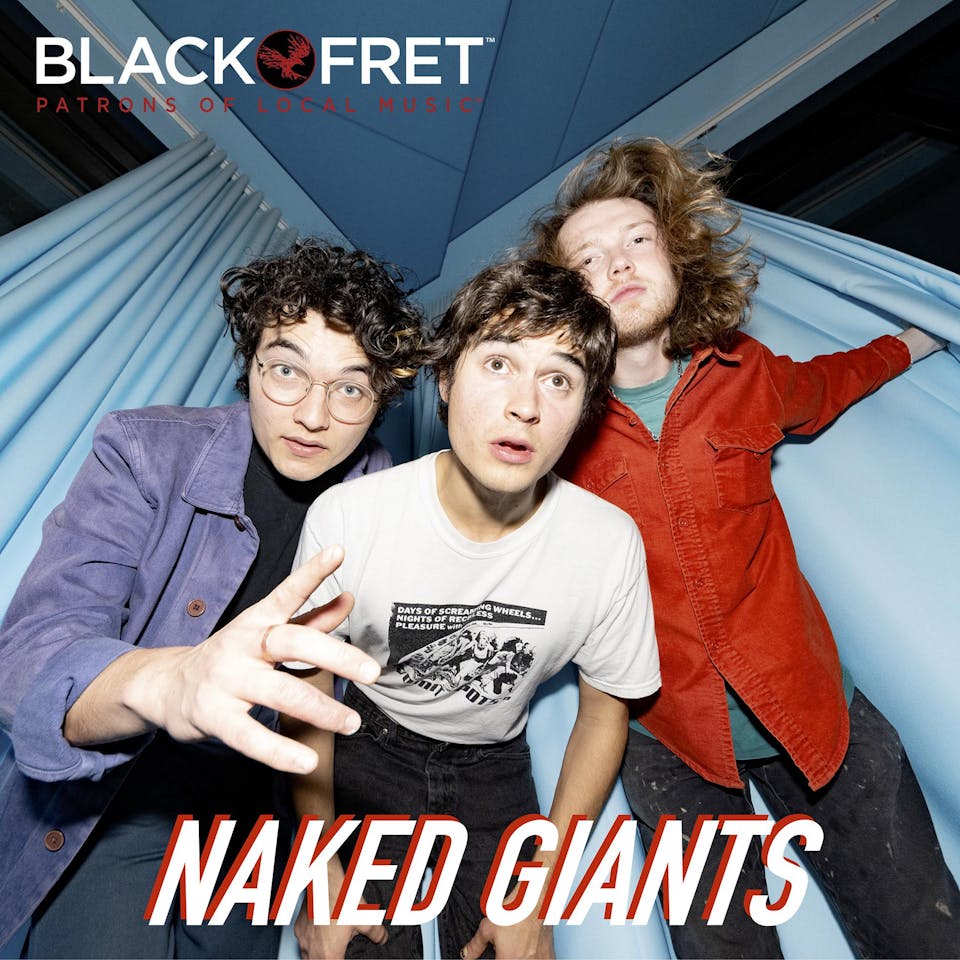 Nectar Virtual Concert Series #66 featuring NAKED GIANTS!
Click the "Tickets" link now to contribute!
STREAMING LIVE ON NECTAR YOUTUBE CHANNEL:
https://www.youtube.com/channel/UCV3GuytG6_IQEFe_iibgESA
9.16 Wednesday (Rock)
Black Fret & Nectar Virtual Concert Series present: NAKED GIANTS
Proceeds benefit Nurturing Roots Farm
8:00pm PT
------------
Streaming live via
Nectar Lounge
412 N 36th St
www.nectarlounge.com
NAKED GIANTS
https://www.nakedgiants.com/
Seattle's Naked Giants burst onto the national music scene with their 2018 full-length debut, SLUFF, a candied and insanely catchy blast of unhinged pop-punk-grunge-surf-rock. But if that record was the sound of, as one reviewer labeled them, a trio of "affable miscreants just out of high school" getting their musical rocks off, then The Shadow, the band's new and second studio effort, is in comparison a decidedly more—what's the word?—mature offering.
That is, if "mature" is the appropriate term for an album where one member is credited with playing a fun machine, and another merely with "charisma."
And so, welcome once again to the extraordinary and eccentric world of Naked Giants. They might be older (average age: 23) and wiser, but the band members—singer and guitarist Grant Mullen, singer and bassist Gianni Aiello and drummer Henry LaVallee—are still out to conjure a rip-roaring good time.