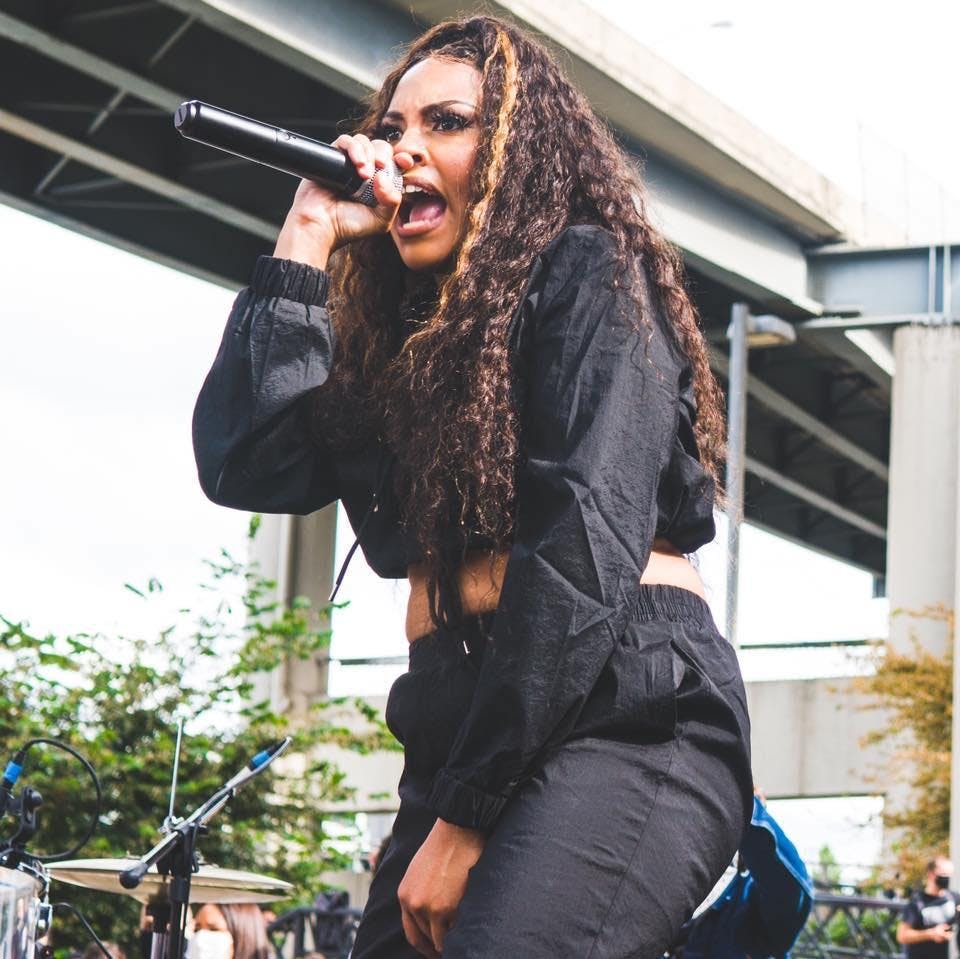 Nectar Virtual Concert Series #37 featuring KARMA RIVERA! "Pay What You Will" via PayPal @ paypal.me/nectarlounge
Click the "Tickets" link now to contribute!
STREAMING LIVE ON NECTAR YOUTUBE CHANNEL:
https://www.youtube.com/channel/UCV3GuytG6_IQEFe_iibgESA
7.9 Thursday (Hip-Hop)
NECTAR VIRTUAL CONCERT SERIES featuring:
KARMA RIVERA
Proceeds benefit Snack Bloc PDX & Nectar lockdown expenses.
8:00pm PT
"Pay What You Will" Other ways to contribute are:
via PayPal @ paypal.me/nectarlounge
or via Venmo: @nectar-lounge
$10 & up Suggest Contribution (your contributions are greatly appreciated!)
Net Proceeds from contributions go to:
The Artist,
Snack Bloc PDX
Nectar operational expenses during COVID lockdown
------------
Streaming live via
Nectar Lounge
412 N 36th St
www.nectarlounge.com
KARMA RIVERA
http://www.karmarivera.com
Karma Rivera is an American rapper of Puerto Rican descent. Born in Chicago and partially raised in the Pacific Northwest, Rivera attracted attention in Portland through a series of single releases and film-worthy live performances that looked like house parties where you're safe to give yourself to the moment and to the music. With her clever, edgy lyricism and riotous stage persona, Rivera has established herself as one of the brightest rising stars of the Portland hip-hop scene.