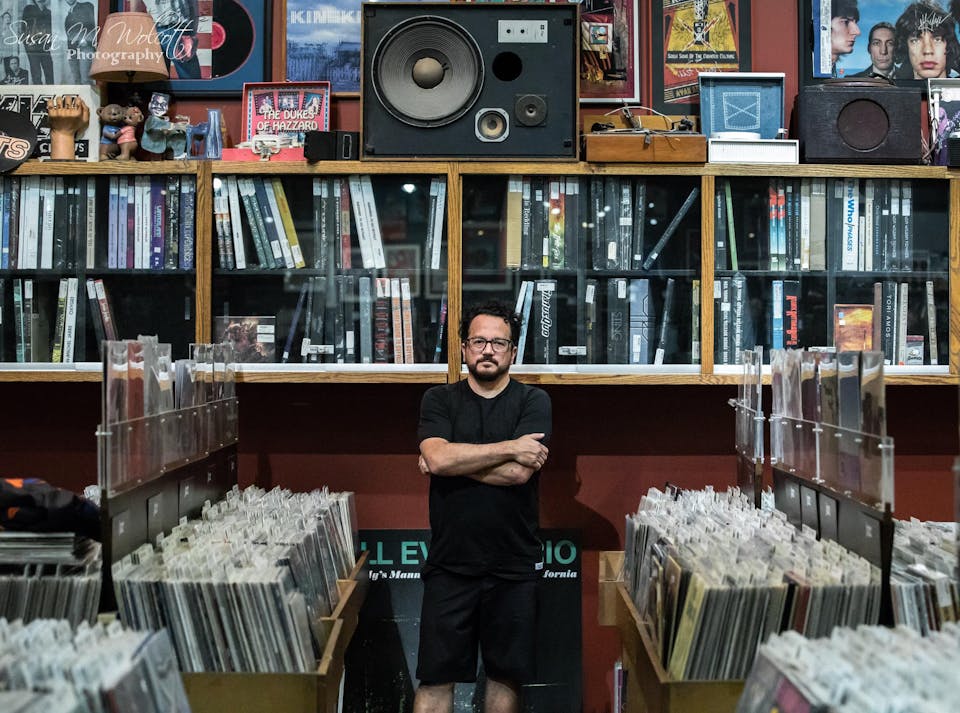 Nectar & SolidSound Present:
Rescheduled: MARK FARINA - MUSHROOM JAZZ with Pressha, J-Justice
Get tickets to Mark Farina - trailblazing DJ, producer, tastemaker and bonafide house music icon!
9.25 Saturday (Trip-Hop)
Nectar & SolidSound present:
MARK FARINA - MUSHROOM JAZZ
Pressha
J-Justice
$22.50- $25
8pm, 21+
Nectar Lounge
412 N 36th St
www.nectarlounge.com
MARK FARINA - MUSHROOM JAZZ
Mark Farina has solidified himself in the world of Dance Music as a trailblazing DJ, Producer, tastemaker and bona fide House Music icon. After 3 decades crisscrossing the globe, he shows no signs of slowing down remaining innovative, humble, and firmly rooted in the underground.
"I look at my job as a 'modern day traveling minstrel' bringing new music to as many places as I can and exposing audiences to obscure records that otherwise might go hidden."
As an early House Music pioneer in the late 80's, Farina's history includes an impressive long standing residency at Smart Bar Chicago and a job at the legendary Gramaphone Records. In the 90s, Mark pushed musical boundaries and blended hip hop with downtempo grooves to create an entirely new genre, "Mushroom Jazz". Eventually, Mark made San Francisco his home as his legendary DJ sets sparked a constant demand in clubs and festivals across the US. The Bay Area proved to be a perfect match for Mark's musical vision and he released a string of major mix compilations including his Mushroom Jazz series. With a tireless passion for playing extended sets, B2B shows with fellow House Music icons, or playing both of his signature styles on 2 stages on the same night, Farina continues to entertain his incredible fans all over the globe with over 100 shows per year.
2019 is shaping up to be one of Mark's best ever as he continues to push his label, Great Lakes Audio Recordings, to ever greater heights. He'll continue to crisscross the country playing club dates at top venues and he's set to perform at Sonic Bloom Festival in June, West Fest Chicago in July, and Defected Croatia in August. This year will also provide all of his fans and music lovers everywhere with the next chapter in the MJ series, Mushroom Jazz 9!
A staple of the West Coast electronic music scene, Matt McGiveron a.k.a. Pressha has dominated the decks as both an opener and a headliner for many years. Having started out mixing classic rock and hip hop, later moving into breaks and drum n' bass, and now focusing around a variety of types of bass music, Pressha is a DJ of great range and his years of experience and passion for music is evident in his performance. Whether he's wrecking the dance floor as a resident of Seattle's biggest weekly (SUBstance Wednesdays), sonically stimulating a crowd under the stars at some of the West Coast's most beloved events including Burning Man, Paradiso, Emissions, and What The Festival, or blasting an arena sized sound system to a 20,000 person massive (most recently, Lucky 2013 w/ Pretty Lights headlining), he brings the heat with sharp precision, impeccable mixing skills, and the freshest tune selection on the block. Additionally, Pressha has put out several internationally renowned mixes through his SoundCloud and has more recently began focusing on creating original music and collaborating with other artists. 

Pressha has shared the stage with some of the biggest and most innovative names in bass music such as Skrillex, Andy C, Caspa, Eprom, Starkey, and G Jones, as well as toured nationally as opening support for artists such as the Polish Ambassador, Love & Light, and Gladkill. Seasoned technical skills, a profound love for the art of DJ-ing, and hundreds of shows under his belt, Pressha is a true master of his craft and one of the most respected DJ's on the West Coast.
J-Justice
Artist, producer, songwriter.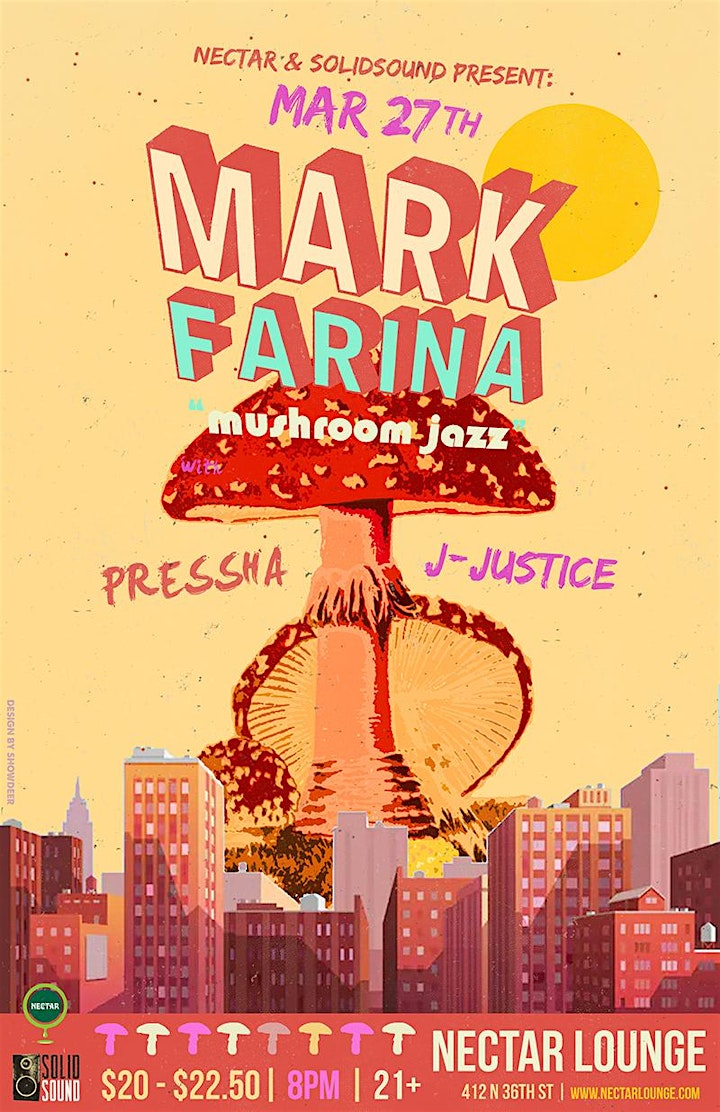 Venue Information:
Nectar Lounge
412 North 36th Street

Seattle, WA, 98103